Collagen Eye Mask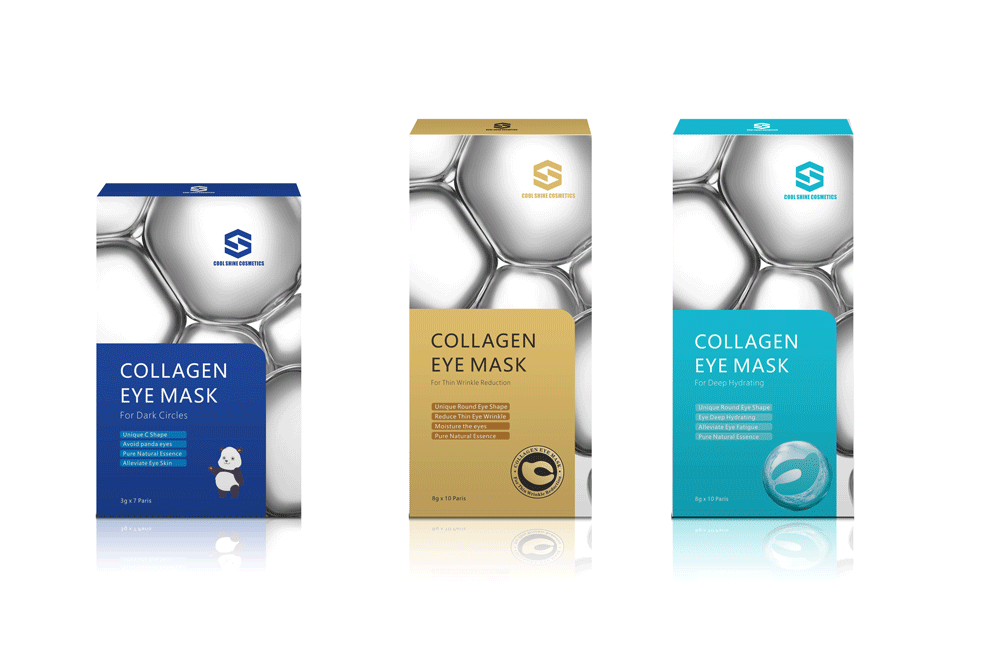 Collagen Mask Business: OEM/Private Labeling For Collagen Eye Mask.
As a professional supplier of collagen mask,collagen eye mask is one of the most important key products.One stop solution services for the distributors and wholesalers who want to do collagen eye mask business.
What is Collagen eye mask?
Various Collagen eye masks are becoming more and more popular nowadays.Collagen eye mask is one of eye care products. Its main functional ingredient is collagen. It is designed for eye care related problems. With different structure and ingredients, various collagen eye masks are designed for different purpose. However, there is a basic function for collagen eye mask: supplement the collagen, hydrating and moisturizing.
Function of Collagen eye mask
There are different types of collagen eye masks available in the market. The skin around eyes would appear wrinkles, bag, dark circles, puffiness, eye dry, eye fatigue, all those problems can be reduced by collagen eye masks with different ingredients and structures or shapes.There is no one product can solve all the problem mentioned above, so for different problems, we have specially designed collagen eye mask which focus on one main problems.
Types of collagen eye masks provided by us:
Collagen eye mask for dark circles: for the people with dark eye skin and dark circles
Eye mask/pad to reduce puffiness: for the people with eye bags and eye puffiness problems
Collagen eye mask for thin wrinkles around the eyes: for the people who wants to get rid of wrinkles around the eyes
Hydrating eye mask for eye dry and fatigue: for the people with eye dry problem and eye fatigue.