Hydrating Eye Mask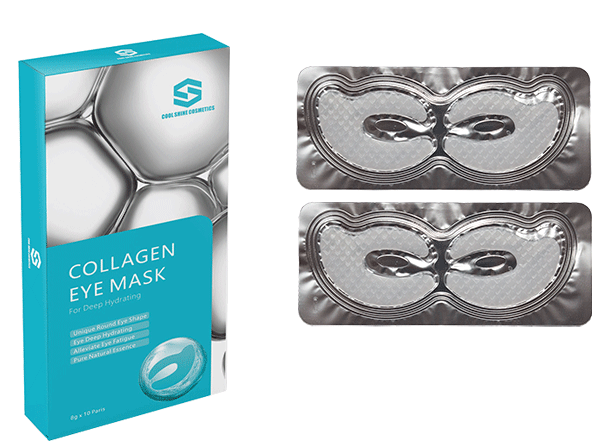 | | | |
| --- | --- | --- |
| Name: Hydrating Eye Mask | Material:Crystal | Supply Type:OEM/ODM Or Our CSC |
| Use Area:Eye | Feature:Alleviating eye fatigue, Moisturizer | Ingredient Listing: Collagen, mushroom extract |
| SKin Type:All types of skin | Validity:3 years | Place of Origin: China |
| Certification: GMP,SGS,MSDS | Use Time: All day | Samples:Yes |
Collagen hydrating eye mask supplier:expert in business for distribution and wholesale.Our collagen hydrating eye mask has pure natural essence and it is the best option for OEM/Private labeling of eye mask.We are seeking the businesmen or company which want to involve collagen hydrating eye mask business.
Ingredients listing of Our hydrating eye mask:
Aqua, Acacia Senegal Gum, Glycerin, Propylene Glycol, Tremella Fuciformis Polysaccharide,  Vitis Vinifera Seed Extract, Prunus Domestica, Trehalose, Carbomer, Hyaluronic Acid, Avena Sativa Peptide,  Marine Collagen, Potassium Sorbate,  Retinol
How Does It Work?
Most of the skin problems are caused by the loss of water.As a result,hydrating is the fundamental for solve the eye skin related problem.For instance,if the skin surface is dry,the dermis loses water,then face begins to produce expression thin wrinkle,in this case,the eye wrinkle would be obvious.That is why your eye needs hydrating and moisturizing.Our Collagen hydrating eye mask provides excellent hydrating result for the eyes.Both mushroom extract and aloe vera extract can provide hydrating and moisturizing function perfectly.After hydrating and moisturizing,the skin surface texture become smooth and the surface of skin becomes compact so the skin would be firm.The eye skin problems caused by dry can be reduced effectively.
Main Functional Ingredient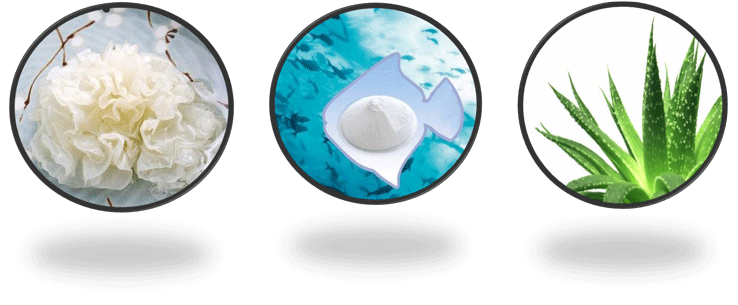 Other Products You May Like